Inquiry Into The Self-Illusion
3-Months-Online-Intensive
Sept. 8. – Dec. 1. 2019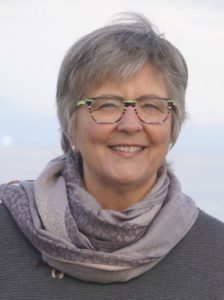 Is This You?
Are you yearning to awaken but in spite of all your efforts, awakening didn't happen yet? Do you want to experience for yourself that there is no self and the ease and lightness that comes with it? Do you want to finally find the equanimity you admire in the teachers you listen to?
Yet, in spite of all your efforts, you still feel, 'I am thinking, I am the one deciding, I have to keep everything under control', and equanimity eludes you.
You sat countless hours on the cushion meditating. You read numerous books about awakening, but understanding what the author said didn't let the sense of 'ME' fall away. When the alarm rings in the morning, you're tired because you binge-watched videos about awakening, hoping to 'catch the virus'.
You're at a point where you want to find the truth, no matter what. And you're looking for a way how to do it.
You're in the right place here
Welcome, you're in the right place. I can assist you in finding awakening. The first step on the journey is to realize that there is no 'me'.
A big burden drops when it is clearly seen that there is no entity thinking, experiencing, deciding and acting. You're free. Life feels light and there is no longer any need to work "on yourself" to feel better.
The questions whether you're good enough or doing everything the right way, made a good choice, and the sense of having to change or think differently will cease.
---
As a dedicated Buddhist practitioner for more than thirty years, I began to realize that my identity as a serious and committed Buddhist was a solid "this is who I am" story of retreats, teachings, and accomplishments.
I wasn't waking up; I was embellishing my story.
Christiane guided to see my lifetime of seeking for what it was: a slow moving away from awakening. Did I really want to "upset the apple cart" of being a good Buddhist and wake up?
Christiane's guiding is a superb combination of timely, direct questioning and nuanced attention which is both firm and gentle simultaneously. The container she creates for finding awakening is a safe space that allows for depth and lightness, and for knowing and intuition to arise
MIMI M., OREGON, USA
---
This Inquiry Is For You
if you're no longer want to be a seeker but want to become a finder.
if you're ready to experience life from a completely new perspective and see for yourself, that there is truly nobody behind the wheel.
if you're open to question any assumption you might have about yourself and and your views.
if you're willing to put aside all other spiritual teachings, books, podcasts, and videos for the time of the inquiry and explore your own experience to find out whether there is a self or not.
if you're able to find 30 min. daily to explore the questions I'll ask you and to write me a message with your findings. You'll search everywhere whether there is a 'me' or not, so this assumption can finally drop.
if you're emotionally and mentally stable and can support yourself. Everybody has worries, problems, and fears, but you're still able to manage your life successfully. Seeing that there is no self is a very new perspective, and it could pull the rug out from under you if you're not stable. Book a call with me if you're not sure whether it is safe for you to do the inquiry.
* Terms of Use and *Privacy Policy
Your Guide
My name is Christiane Michelberger, I'm a retired psychoanalyst and had been practicing Buddhism for 40 years before I came across this very simple path to awakening. In 2015, I was diagnosed with a potentially life-threatening disease. Though I had meditated for so many years, studied the teachings and theoretically knew a lot, my thoughts raced, and I was completely panic-stricken.
Yes, the Buddha said, if you can't control it, it isn't yours. But why then did it still feel like MY thoughts racing, MY panic, MY body possibly dying?
I had to see for myself that there was no ME and I had to see it now. I didn't know how much time was left. On the internet, I found a book with dialogues in which the seeker looked for this me. Within a short time, I experienced a shift and saw clearly that there is no self. What a freedom!
After the self had fallen away, I couldn't believe how simple it had been. Actually, I felt pretty stupid for not having seen such a simple thing for so long. And I remembered all my friends who were desperately trying to awaken, and for their life couldn't find out how to do that.
They too could do it, it wasn't hard at all! And so I learned how to give a hand on this journey to awakening and have been guiding many seekers since then until they saw as well that there is no ME .
The Inquiry Intensive Online Retreat
You'll work with me in a small group of 4 participants max.
You'll have a free membership on my private forum. No Facebook Account is needed.
On my forum, we'll have a daily written dialogue (except for weekends).  You can also share your experiences with the other group members there and support each other.
We'll meet in weekly face-to-face guidance in 13 video meetings on Zoom for the whole group. The meetings will be recorded so you can watch them later if you could not participate for some reason.
Times: Sundays, 5.00 pm – 6.15 pm (Timezone Hamburg/Germany), the course starts with the first meeting on Sunday, Sept. 8., 2019. (Depending on where the participants come from, the time might change so everybody can participate. )
Fee
Single payment:       1497 €uros
Monthly payments: 3 x 499 €uros
Should you find out during the first two weeks that this inquiry doesn't resonate with you, you'll get a full refund, no questions asked.
* Terms of Use and *Privacy Policy
FAQ
Do I need a Buddhist background to be successful in this inquiry?
No, it doesn't matter which path you come from. You will simply explore your own experience like a researcher in his lab. This inquiry is not about theories, it is solely about your first-hand experience.
Will I still be able to function after seeing through the self-illusion?
Yes, you will. There is no me there right now, the me is only an assumption that is added to experience. And you are functioning now, this will not change. It is like seeing that Santa doesn't exist. Do you remember that moment? Were you be able to function afterwards? Surely. Maybe you felt disappointed or relieved that this was only your uncle, but you could still unwrap your gifts.
Will my problems be solved after seeing that there is no me that has problems?
Though there is no me that has problems, this is already the case now. So your problems will still be there but you will be in a better position to handle them.
I don't know wether this is for me, I have done so many courses and nothing worked.
Did you already look directly for the self? If so, please book a call with me so we explore whether this way of inquiry might work for you or not.
How does this method work?
You'll explore all aspects of your experience, like seeing, hearing, feeling, making decisions and choices, and acting, and look for the ME that is supposedly doing it all.
If you don't know my work yet, have a look into the introductory course "The Key To Awakening" where I explain the process and you can try it out for yourself.
Application
Would you like to participate? Then please book a 30 min. application call with me. I'm looking forward to coming to know you!
* Terms of Use and *Privacy Policy